alshimmary
سورس شخصي .. يمكنكم الاستفادة منه
---
---
treAson

Tweaks

19

10.75 Ko

iOS 10 - iOS 11
3.80/5 (5 投票数).
Compatible with iOS 10 and 11

Adds a way to check tweak compatibility in Cydia. Click the search icon in the upper right on any package details page, to see if the community has flagged your package as 'working' with your running iOS version.

A full list of working tweaks can be found here

A github account is required to flag tweaks as working/not

The whole thing is hosted on github

No options to configure.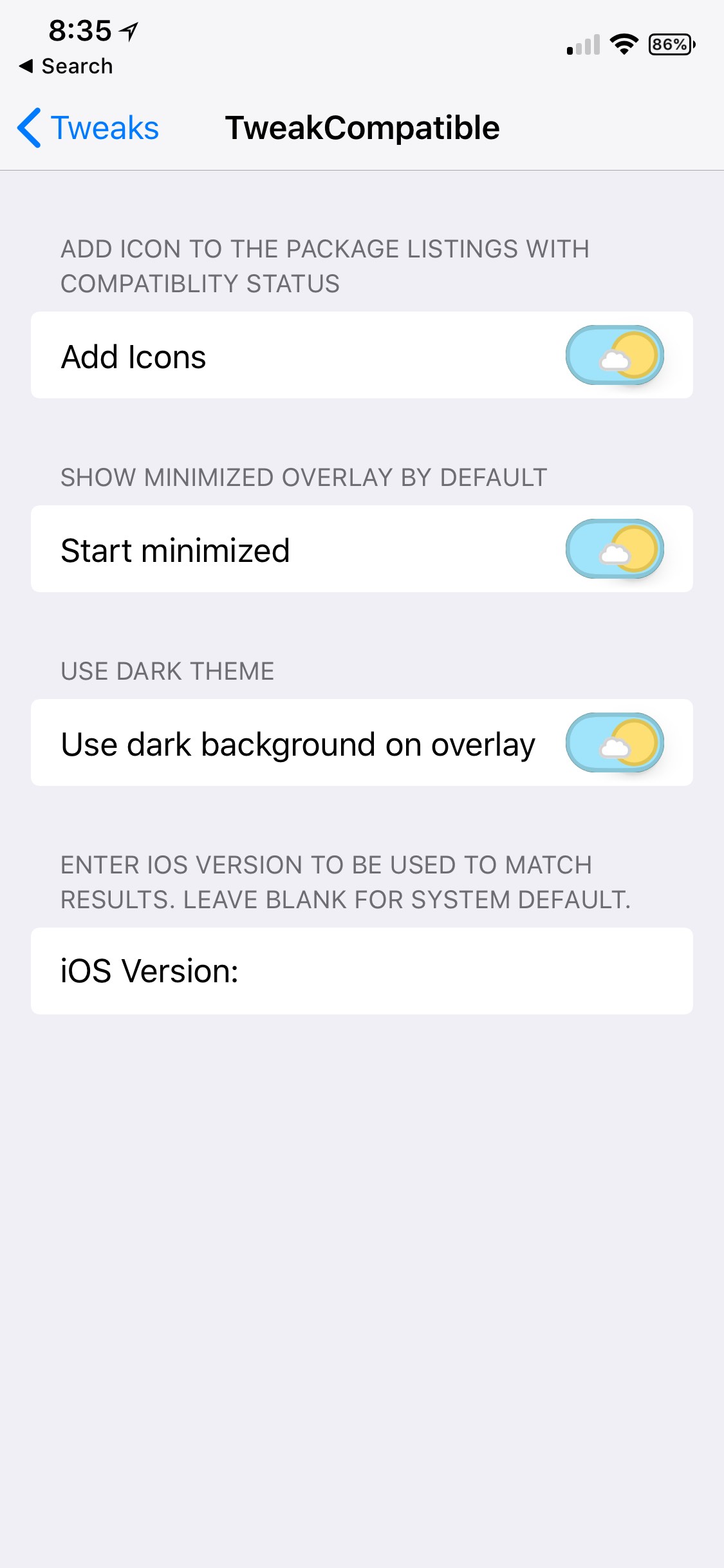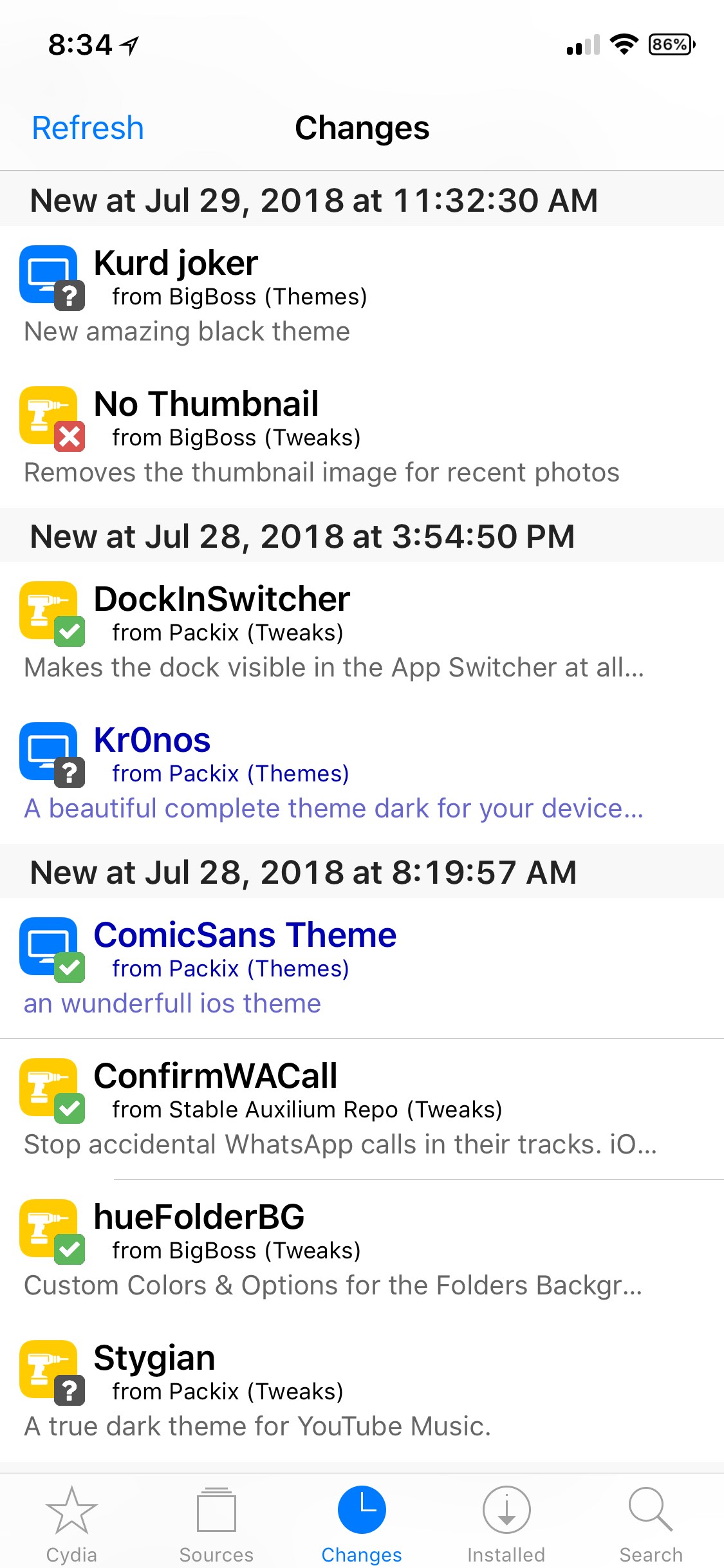 ---
---
Comments